Tinnitus Product Buyer's Guide (updated November 2023)
GIV Health Tinnitus Guard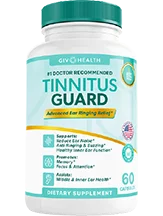 While normally, the spot of our third pick is reserved for a product that we could justly recommend, few products met our qualifications and we felt that it was necessary to write this review in order to help you know what to look out for when searching for a quality supplement, be it for tinnitus or any other health concern. 
Our main issues with this product come down to a lack of information, a lack of transparency, and seemingly a lack of concern for the consumer. When buying any supplement, you should always do your research first because things are not always as they appear. Learn about how manufacturer's will try to deceive you and how you can avoid falling into their traps.
Is Tinnitus Guard Effective?
This product is on the more expensive side of what we found to be standard pricing for tinnitus supplements. At nearly 70$ a container, you might think this is a high quality product. Unfortunately, price doesn't always indicate quality. This product may want you to think that it is high quality but it does little to prove it.
The truth is that we can't know if this product is effective because Tinnitus Guard is not transparent. For starters, they obscure the label in the images on the GIV Health website and on Amazon. When the label is hidden, you have to ask "what else are they trying to hide from me?" A clear label is a basic requirement for considering any supplement. You want to know what you're getting. You need to know if it will interact with any of your medications or if you might have an allergy to one of the ingredients.
Another thing to look out for is proprietary blends. These don't inherently lack transparency but they are often used because the manufacturer doesn't have to list the quantity of ingredients on the label. A good manufacturer will list quantities even when using a proprietary blend. Sometimes, a shady company will put a good ingredient on the label but in a proprietary blend without quantities listed so that you as the consumer don't know that they put in a minimal, ineffective amount that won't deliver any results. You want the active ingredients to be present in potent dosages. If the quantities are not shared with you, you should be wary -such a product may not be as effective as it claims to be. We're not sure why Tinnitus Guard hides their quantities in a proprietary blend.
To know if a product is effective, you should read reviews and testimonials. When a product, like this one, has no reviews, you have to ask yourself "why?". When a product is new, enough time may have not passed for them to have received reviews. If this is the case and you are buying a newer product, do other potential customers a favor by leaving a review. At the time of writing this, Tinnitus Guard has only been available for roughly two months which is enough time for someone to use this product for a full 90 days which is the maximum time frame listed on Amazon as the amount of time it could take to see results. However, since it is still a relatively new product, this alone would not be a strong reason to not buy Tinnitus Guard.
Is GIV Health Tinnitus Guard Safe?
We cannot say with complete confidence that Tinnitus Guard is safe. GIV Health makes no statements about third-party testing, purity of ingredients, or certification of the laboratory in which their products are manufactured. Certified products are generally safer and less likely to cause side effects.
We were concerned and confused to find Uva Ursi on the ingredient list. This ingredient is mostly used for treating issues in the urinary tract. While it might help reduce inflammation, it is not the safest anti-inflammatory. It may cause side effects such as nausea and other stomach discomforts when taken for a short time. When taken in high doses for over a month, it may cause respiratory issues, liver damage, seizures, death, and even tinnitus. You read that right: this tinnitus relief supplement could possibly cause tinnitus. It is possible that Tinnitus Guard uses a safe amount of Uva Ursi, however, since this ingredient is included in the proprietary blend, GIV Health is not forthcoming with this vital information and we cannot know for sure.
Additionally, there are many restrictions on who can safely take Uva Ursi in small doses for short periods of time. As a general rule, it is always recommended that you speak to your doctor before taking any new supplement, especially if you are pregnant, nursing, have any health conditions or are taking other medications.
Summary
We were disappointed by a complete lack of transparency surrounding this product. From obscuring the label to hiding the ingredient quantities in a proprietary blend, this product didn't inspire confidence. While it does contain some good ingredients like Hibiscus, Vitamin C, B12, B6, Folic Acid, Garlic, Juniper, and Green tea, it also contains the potentially harmful Uva Ursi. We don't think a tinnitus relief supplement should have tinnitus as a possible side effect. 
We would have liked to see at least a few reviews to testify to the product's effectiveness but unfortunately there were none to be found. Since this is a relatively new product, we're willing to cut it some slack on this matter. Additionally, this product has no money-back guarantee, no certifications for it's lab or ingredients, and no third party testing, which further enforced our belief that this is not a high quality product. As far as we're concerned, buying this product is a risk, but if you're willing to take it, do everyone a favor and leave a product review to enlighten future shoppers.
What You'll Discover:
✓
Which tinnitus supplement is the BEST BUY and comes with a great GUARANTEE!
✓
Which formula and ingredients are the most EFFECTIVE and work the fastest?
✓
How NOT to get ripped off! BE AWARE of poor quality and cheap products.
Top 6 Items to Consider:
Ingredients
Cost Per Serving
Product's Testing Results
Company's Reputation
Consumer Reviews
Return Policy & Satisfaction Guarantee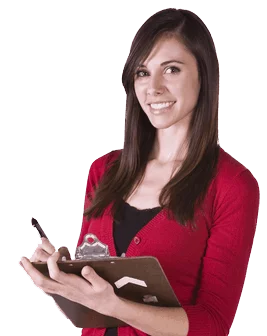 Sign Up For Our Newsletter!
We will send the latest and most relevant information regarding tinnitus straight to your inbox to keep you updated and informed.
Our promise: We will never share your contact details, unless you give us permission. And, we will only ever send you information that is helpful and significant.